What is The Unforgivable Sin?
Learn what the unforgivable sin is and how to find security in the grace of God and Jesus Christ. Dr. Dollar teaches you that Jesus's sacrifice for sins is good for all times and that God's forgiveness covers every sin; all you have to do is repent against the unforgivable sin. You will realize the importance of treating one another right, how not to sin, and to trust in God.
Certificate of Completion
What is The Unforgivable Sin?
Lesson 1 – Security in Grace
Lesson 2 – Blasphemy Against and Grieving the Holy Spirit
Lesson 3 – Security of Redemption
Lesson 4 – Jesus: The Perfect Sacrifice
Lesson 5 – The Law of the New Covenant
30-day Free Trial. $19/month
Already have an account? Log in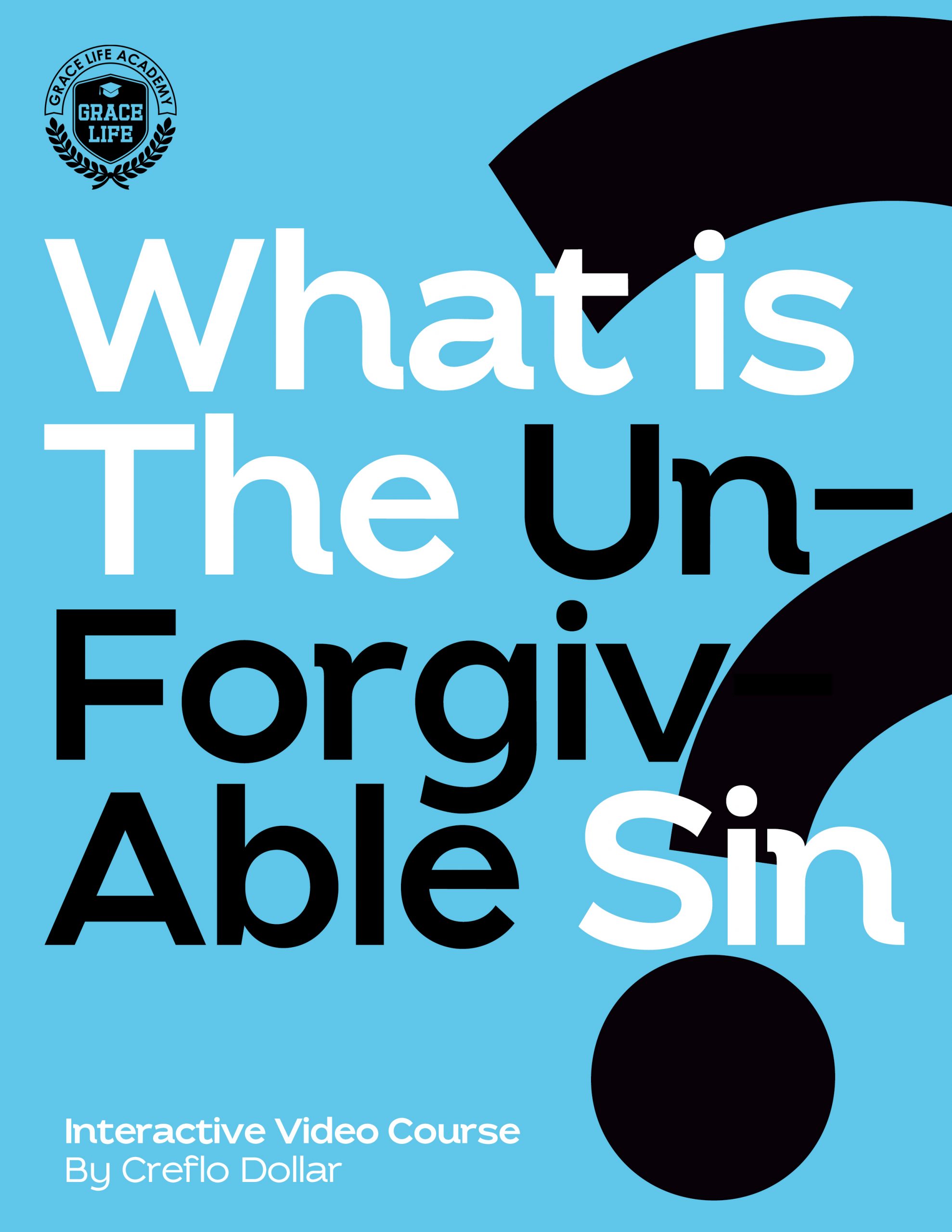 Find security in the grace of God and Jesus Christ
How God's forgiveness covers every sin
Repent against the unforgivable sin
Already have an account? Log in